What Is A Home Inspection?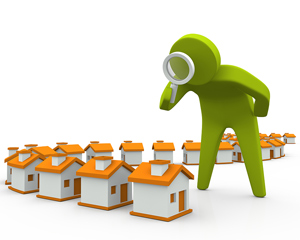 A professional home inspection is primarily a visual inspection of the property. The inspection typically includes some non-visual inspection of the condition of a home. For example, testing for current dampness in a water-stained area or probing in a suspected area of insect infestation.
A Quality Inspection should provide good, usable information to the customer in the form of:
A thorough inspection and testing.
Digital photography of items of interest.
Access to printed material on

The operation and maintenance of house components.
A readable, understandable report.
A verbal explanation of the components & their condition.

Access to the Inspector as a future resource.
The inspection involves an evaluation of the exterior grounds as the grounds provide a function of access and protection to the building. The inspector will evaluate the age, condition and likelihood of necessary repair to roof coverings, windows, doors, railings and all other exterior building parts.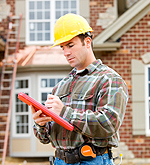 The inspector will provide an attic to basement walk-through examination of the interior building structure and condition and operate major home systems to determine their likelihood for continued operation.
The inspector will spend a significant amount of time in the basement area or other areas where central control is located for house systems. Such critical components as main electrical panel, central heating furnaces and boilers, domestic hot water heating systems, well and public water supply and plumbing systems are critical evaluations.
A Home Inspection, done professionally, will take between two to four hours and the time will depend not only on the size of the property but ease of access to all areas of the building and the general condition of the property and building components.