HOME BUYERS
HOME SELLERS
REAL ESTATE PROFESSIONALS
MORTGAGE ORIGINATORS
HOME OWNERS
Inspection Services For Home Buyers
Prospective home buyers represent the largest percentage of our customers.
How do we help?
Document the overall quality of construction.
Give insight into the current condition of this property versus other properties of similar age in the area.
Provide a readable, specific report listing major concerns which should be reflected in the selling price. Every property including brand new construction, will have some defects and, likely some strengths.
Current market pricing will already reflect the conditions of a property given age and quality of components. An inspection may well disclose conditions discovered under the inspection standards which will require an immediate substantial cost to correct. An inspection should also disclose components which are of a significantly better condition than would be normally expected or disclose components of superior quality.
We often are contracted to provide periodic inspections of new homes under construction, to ensure builders are complying with the contract, building code and industry standards.
Inspection Services For Home Sellers
Home Sellers are our fastest growing customer group.
Why sellers?
Proper pricing is the key to quick sales.
An inspection discloses and provides an opportunity to correct those issues which likely will become price issues at or after time of offering.
An Inspection Report can greatly reduce concerns a prospective buyer may have and, consequently, is a real facilitator in bringing interest to the offer stage, eliminating confusion, time delays and price adjustments.
A buyer naturally has a higher confidence level in a property where the seller is offering such a disclosure of condition up front.
Inspection Services For Real Estate Professionals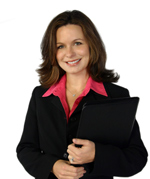 Real estate professionals easily see a measurable dollar benefit!
Sales are expedited-more contracts are now requiring inspections.
Provides a real professional approach to suggested "fixing-up" costs.
The sales staff has a sales tool available which is unmatched in providing answers to prospective buyers.
Inspection Services For Mortgage Originators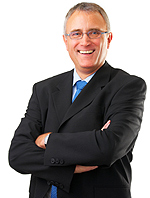 An inspection is not an appraisal.
While an appraisal is a significant and necessary element to a mortgage application package, a Home Inspection provides an increasingly useful addition to that package. An appraisal simply does not evaluate the condition and likely impact on value of a major system that is likely to fail or the impact on value of the replacement of a complete roof system.
Inspection Services For Home Owners
Early detection can save on costly repairs!
Home owners may know their homes well but may not be knowledgeable in all phases of building construction, mechanical and electrical systems and the myriad of components that are currently being used and that have been used over decades and centuries of construction.
Potential costly future repairs can be prevented with early detection of problems and by a better understanding of the operation of their building's systems and maintenance procedures.